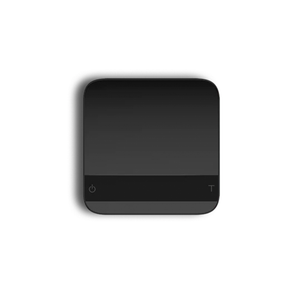 Acaia Scales are arguably the best in the market. Elevate your home brewing game with these incredibly accurate and dependable devices. 
Features: 
Real-time flow-rate indicator allows you to monitor the flow rate of your shot in real-time
Automatically tare, start, and stop; auto-start timer mode when an item is placed on the scale.
Durable and water-resistant.
Accurate with readability up to 0.1 g and an optional resolution 0.01 g. and sensitive to even weight changes resulting from evaporation and temperature.
Timer 
Rechargeable USB C type power supply, the lithium-ion battery lasts 30-40 hrs.
Mobile app compatible via Bluetooth sync with Acaia apps, with periodic firmware updates.
___